Rate My Service Lifetime Deal is a customer satisfaction (CSAT) solution designed to help businesses insert surveys in agent or staff email signatures.
See it in action here!
Sales teams
Customer support teams
Reservation teams
Admin teams
Rate My Service Introduction Video
Rate My Service Lifetime Deal Dashboard Video
RateMyService is a customer satisfaction (CSAT) solution designed to help businesses insert surveys in agent or staff email signatures.
Product Overview Images
Customer Feedback
Customized Surveys
Reporting
Survey Forms
Survey
Easy To Setup & Use
Customize Your Widget
Make your surveys fun, intuitive, and unique to your brand and vision
Change text size & color
Choose your rating icons
Add your logo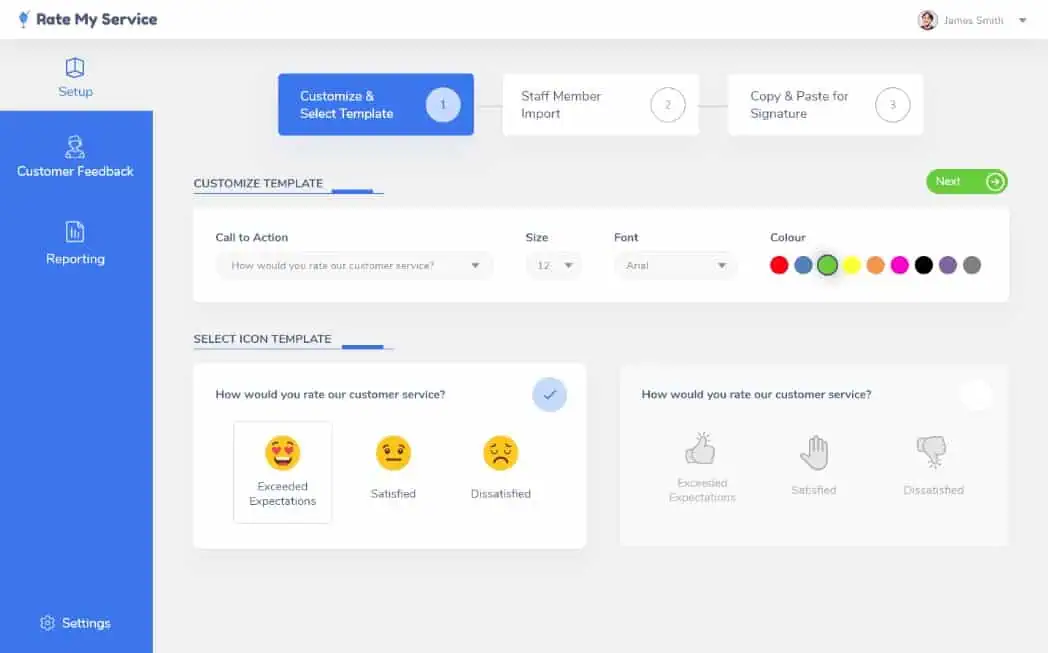 Add Users Quickly
We have the fastest setup process in the industry, which means you can get customer feedback quickly.
Import from G-Suite
Import from Office-365
Import from CSV
Add one-by-one (manually)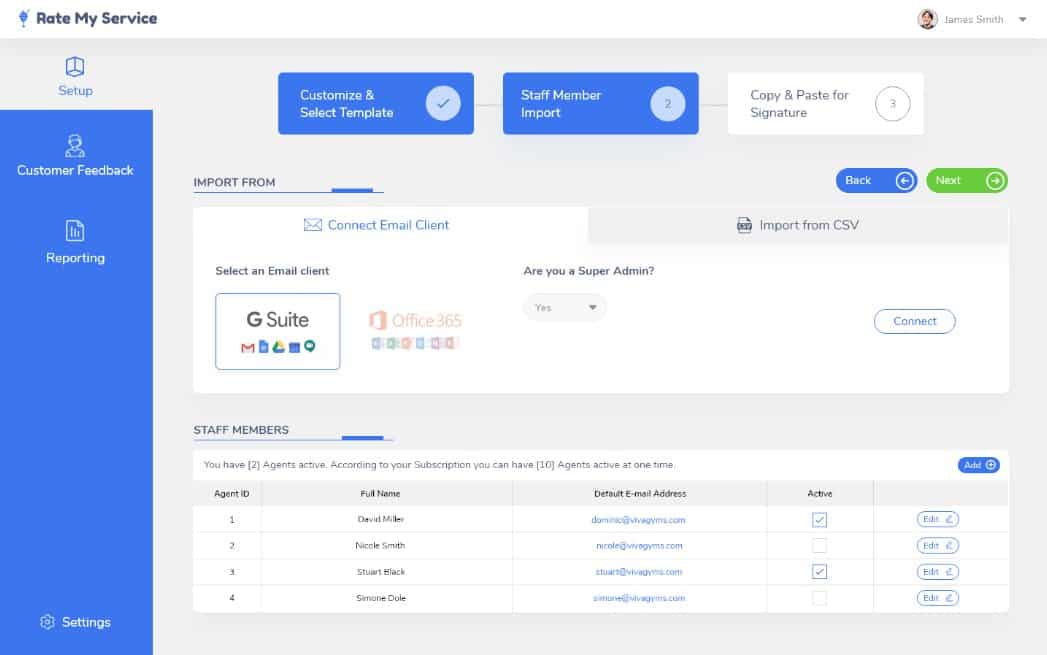 Copy & Paste to Use
Embed them directly in your existing email with a click of a button – our solution is to copy & paste them simply.
Add to G-Suite (Gmail)
Add to Office-365 / Microsoft Outlook
More integrations coming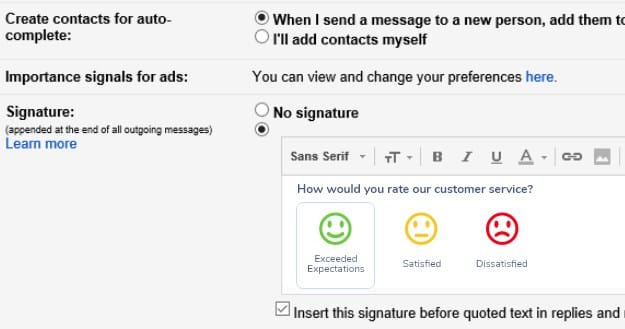 Start Getting Feedback
Every email becomes a channel for your customer to give you feedback & help you grow.
Clients can now give feedback in 1-Click
You decide who gets notified
Know where the issues are
Track Feedback
Responding to feedback is critical to maintaining healthy client relationships and preventing dissatisfaction
Filter by agent, date, or rating
See the details of each response
Respond to issues immediately
Study Trends
It's important to know how well you are doing. Your Reporting tab is the place where all your stats live.
Track how your company is doing
See how each user is performing
View all history of performance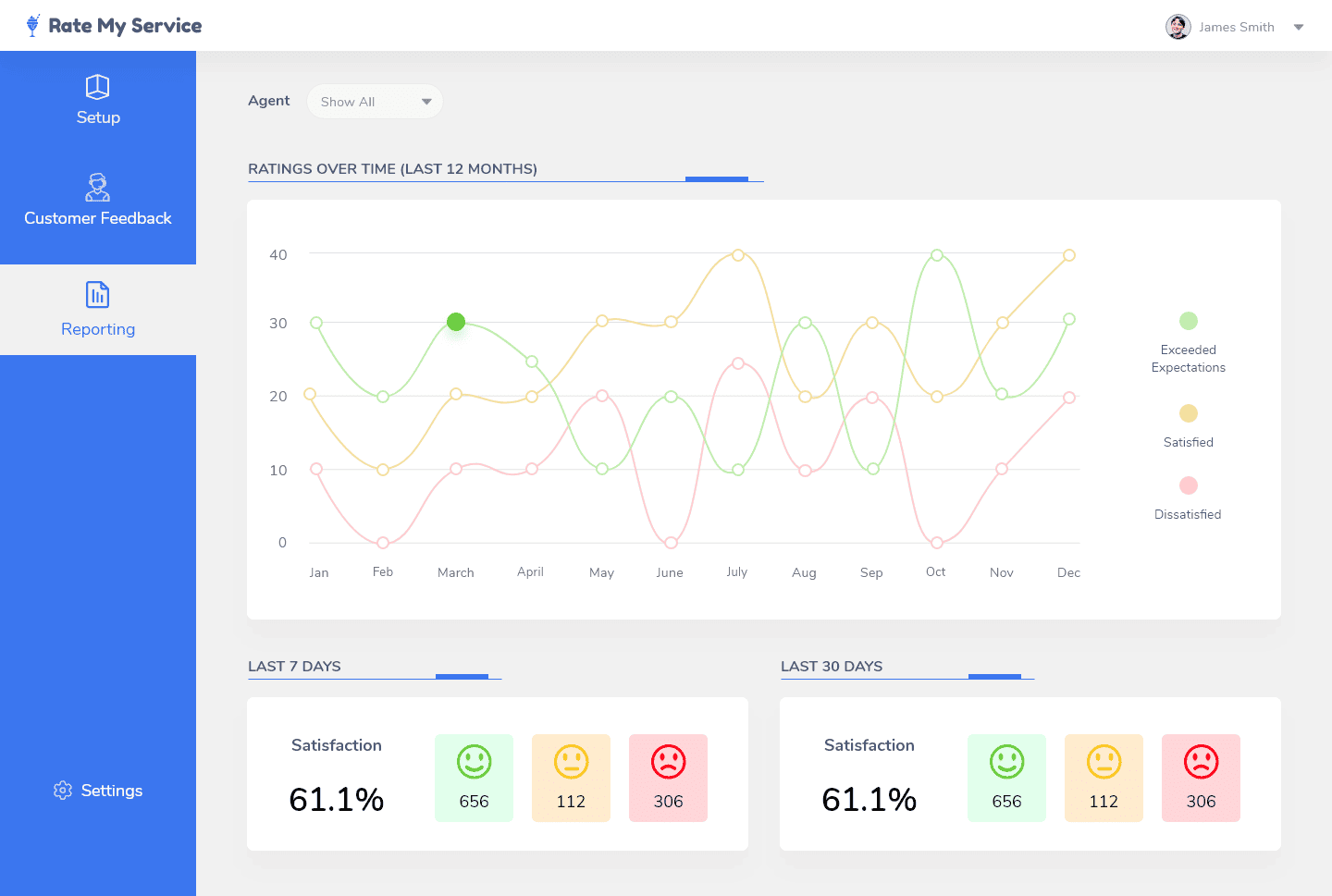 Key Features of Rate My Service
Highly customizable survey
Quickly add users with G-Suite & Office 365 integrations or by using CSV
Email notifications for completed customer surveys
Easy to read reporting/dashboard
Benefits of Rate My Service
Celebrate awesomeness:- Identify your top staff performers and celebrate their awesomeness!
Remove "dead wood":- Quickly identify your worst performers and help them grow!
Peace of mind:- Your customers can instantly connect with a manager when balls are dropped.
Time saver:- No more need to monitor/inspect your staff mailboxes.
Become better:- Watch your team "fly higher" as a result of an email signature CSAT.
Get Rate My Service lifetime deal while the limited stock lasts!